Your Independent Candidate for North Sydney
Activism
I have spent most of my life serving the community as a medical doctor and politician. I am passionately devoted to both on matters of public health.
You could also call me an activist. Dr BUGAup? My first service to the community, in the late 70s, was to knock the Marlborouh Man off his horse, and pave the way for noxious tobacco advertising to be banned in Australia. Let me tell you more...
I moved from being an intensive care doctor to trying to prevent tobacco caused illness by stopping the bad guys marketing death and changing social norms towards non-smoking. This is my whole philosophy. We must change the norms towards long-term thinking in economic and social policy.
I was an activist with the street protest/activist group BUGA UP (Billboard Utilising Graffitists Against Unhealthy Promotions) which was the catalyst for the move to a smoke-free society.

I ran the Non-Smokers' Movement, had a radio program and made a Quit video that told my story as a surgeon, and attracted a number of awards. Here is the video if you are interested:
---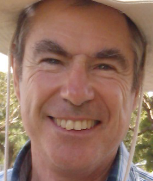 Follow me on Facebook
Call me on 0490 323 170
Email me at drarthurchesterfieldevans@gmail.com
Send me a Message
---